Let Your Friend Know
About Our Total Credit Restoration & Personal
Credit Repair Services
While we're working for you, all we ask is for you to refer us to other quality people like yourself who need a credit history repair , whether it's a mortgage or any other kind of refinancing. You see, as long as our clients keep referring us to others who want to fix bad credit, we don't need to look for new clients and we can do an even better job assisting you with personal credit repair. After all, improving a credit score is our job, not marketing ourselves.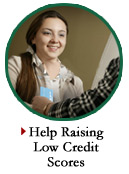 So, if you know of anyone in need of serious credit help who would appreciate this same level of service when it comes to total credit restoration , please refer them to us with their name and phone number, and we'll take care of the rest with our patented credit repair counseling.
Tell a Friend Friend's Name Friend's E-mail Your Name Your E-mail Your Message: Credi-Care, Inc service is incredible! They helped me with information so that the incorrect, inaccurate, misleading, and obsolete negative items were removed from my credit report, and I'm sure they will be able to do the same for you!