At Credi-Care we care about building long lasting relationships between you and your clients. We've been helping lenders increase their revenue, productivity, and profit for over 18 years.

Now there is no need to turn clients away just because they don't have a perfect FICO score. We get their credit back on track quickly and legally, so that you can make money on all those rejected loans.

We at Credi-Care understand that things happen in life: layoffs, illness, divorce. We help mend those bruised credit reports so that you can surely and safely increase profits.

Don't lose money by denying help to those clients who SHOULD BE YOURS! No matter what the problem, Credi-Care can help your clients get the good credit they deserve.
You're a person, not a number, right? Unfortunately, more and more companies don't feel that way nowadays. Your credit rating is often the only thing that matters to them. And it's not just about getting loans and credit cards anymore. Decisions about your insurance prices, mortgage rates and even employment are now based on your credit score.
At Credi-Care, Inc, we have 21 years of combined experience in credit repair counseling , making us a smart choice for anyone who is looking to raise their credit score. Our services are guaranteed, and we thrive on "righting the ship" when repairing credit score woes. This also goes for making sure you're satisfied with the service you receive when you have us look into repairing credit report troubles.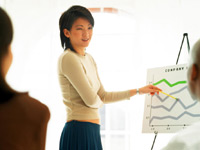 Many organizations charge you an endless monthly retainer fee for their services. Which is never a good thing. Think about it...With a monthly fee there is no real motivation for them to complete your credit repair process quickly—even if they can. If they're able to charge you a fee every month for their service, then it is in their best interest to drag your results out as long as possible. We simply don't work that way. Credi-Care, Inc is not a credit repair company that promises unrealistic results and often provides no results. Our plan involves mailing pre-suit litigation letters to the credit bureaus putting them on notice to delete the removable items listed under the FCRA. Our goal is simple, to force the credit bureaus to correct consumer credit reports and comply with the FCRA.